Permanent Makeup Machine Buy Guide
Share
Issue Time

2022/07/20
Summary
Knowing about the different types of permanent makeup machines will go a long way in your purchase of this device. The following articles give you information on what to keep in mind and what to look for when shopping for a permanent makeup machine.
Permanent makeup and beauty tattoos are really all the rage these days. The right permanent makeup machine can make a big difference in performing these procedures. Here's why you should learn about the different types and buy the best permanent makeup equipment for you.
The following articles give you information on what to keep in mind and what to look for when shopping for a permanent makeup machine.
Permanent makeup machine type:
Coil tattoo machine: A classic and powerful permanent makeup tattoo device. It is designed to be compatible with basic needle designs and is housed in a clear tube. These needles are placed inside the tubes of the machine. Unique is that the machine adjusts the tension of the needle through a rubber band inside the tube. The needle movements are simple and straightforward, making it ideal for body, permanent makeup tattoo procedures.
Digital spinning machine: With multiple speed settings and needle settings, this machine is especially popular with some permanent makeup artists. Readings are digitized, making them easier to operate. These usually require needles specified by the manufacturer, which is one thing to keep in mind when researching, as they are not compatible with any other needles.
Rotary tattoo machine: This machine takes its name from the drive shaft, which allows the needle to move up and down in a rotation. It is one of the lightest pens and is usually smaller, making it ideal for permanent makeup beauticians. The device is easy to use with most needles.
Hybrid spinner: This device is similar to a spinner. It has a digital readout and can easily be used with most needles. It can be as lightweight as a rotary machine, hence the hybrid "rotary" machine's name because it is taken from a number and a rotary machine.
Speed:
It depends on your comfort level and what you are looking for. With a rotary permanent makeup machine, coil permanent makeup tattoo machine, or digital rotary permanent makeup machine, you can enjoy preset speed settings. The preset settings let you know what to expect and how to use each one for your ombre brows, nano brows, permanent makeup eyeliner, or permanent makeup lip blush routine. Your approach is simpler and easier to work for clients. This is especially true if you are new to the PMU industry or learning a new program.
Now, if you want customization and the freedom to choose the speed level for each permanent makeup routine and client, then you might want to use a hybrid rotary machine. This permanent makeup device usually doesn't have a preset speed to choose from. When you use this permanent makeup machine, you can choose and freely choose the working speed you want. This permanent makeup pencil is usually recommended for those professional permanent makeup beauty tattoo artists.
Stroke length or needle length:
This is an important feature when you are shopping for a permanent makeup machine or device. When we talk about stroke length, it is the length that the needle will come out when you turn on the
PMU machine
. When you have a PMU tattoo procedure, the length determines whether the permanent makeup pigments will enter the skin, whether the PMU ink will bleed, and how hard it will be on the skin. The longer the needle, the harder the needle penetrates the skin, potentially harming your client unnecessarily.
Size:
When choosing a PMU device, keep in mind that you must hold the machine for 30 minutes to 2 hours during each program. Size does matter, but it's not how we're taught to think. More is not better. If you need to keep your permanent makeup machine on for up to two hours, you need something that's lightweight, compact, and doesn't compromise durability or performance. However, this again depends on preference. If you have a larger handle, you may need a longer PMU pen.
PMU rotary machine, PMU coil machine, or PMU digital rotary equipment is usually smaller and lighter. Hybrid swivel pens vary in size and weight, which means you can find one in a larger option.
The above briefly introduces the things you need to pay attention to when choosing a microblade machine. If you want to know more or want to buy a microblade machine or ink, please
contact us
.
Charming Tattoo is a professional
custom permanent makeup products manufacturer
. We adhere to the policy of R&D innovation and quality first. In order to control quality and color difference, we implement various quantifiable data indicators to ensure that each batch of products in the hands of customers is matched and has the same standard. The company has certificates issued by various international authorities such as CE, RESAP, ISO9001, SGS, MSDS, REACH, GAMMA RAY, etc. to ensure product quality.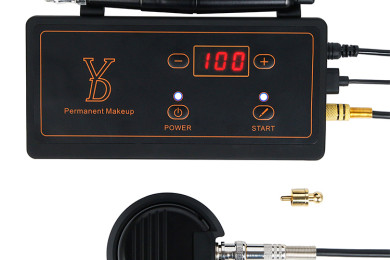 Multi-functions such as eyebrow/eyeliner/lip micro pigmentation and skin management.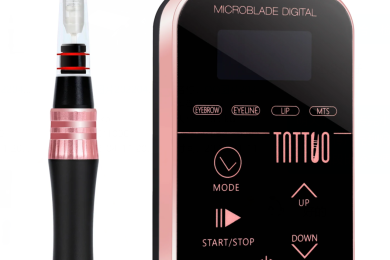 It is a battery supplied pmu kit specially designed for starters as well ass trainers.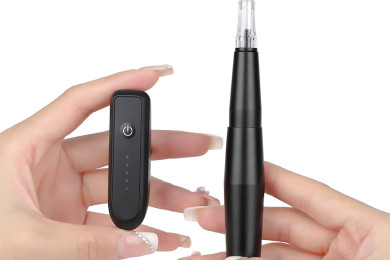 Multi-Functions permanent makeup pen: can be used for eyebrow, eyeliner, lip PMU beauty, MTS, even small tattoo.