Introduction to Microblade Tools and Equipment
Share
Issue Time

2022/08/03
Summary
Interested in microblading but don't know what tool you need? This guide will cover the different microblade tools and equipment, from beginner tools to advanced digital devices.
Interested in microblading but don't know what tool you need?
This guide will cover the different microblade tools and equipment, from beginner tools to advanced digital devices.
Tools for application
There are several different tools you can use to insert ink pigments into your client's skin.
1. Hand tools
This hand tool was the first method invented for permanent makeup. It's easy to use, but can be very painful.
Hand tools can cause too much damage to the skin and can cause increased bleeding. Very little pigment also remains on the skin, resulting in more scabs.
2. Rotate
Today, this tool is most commonly used for permanent makeup. The speed of the spinner is 90 to 120 times per second.
Due to the speed, we recommend the use of a rotary table for advanced technicians.
3. Coil
Coils are tattoo machines that allow artists to identify how deep they are in a client's skin by their voice.
We don't recommend using coils for permanent makeup as they create too much noise. They can create an uncomfortable experience, especially when microblading appears on the client's face.
4. Digital machines
The digital permanent makeup machine is the best on the market today. They can easily handle needles at a rate of 100 to 180 times per second.
There are different brands of digital machines. OPM Machine by Organic Permanent Makeup is specially designed for microblading because it is very gentle on the skin.
OPM machines have the following characteristics:
No bleeding
No bruising
Reduce pain
Does not scab
No downtime
The perfect, precise hairstyle
Microblades
A needle allows you to inject ink into your client's skin. There are different needles, each serving a different purpose.
1. Single needle
Microblading artists use a single needle in the dermis. The needle is thin so it can penetrate deep into the skin.
For hair-like strokes, use a single stitch.
2. Three round needles
Three round needles are used for shaving the eyeliner as they give you thick lines and a nice tail.
3. Four flat stitches
Four flat needles are best for lip microblading.
While these needles contain more pigment, you'll need to finish faster. Otherwise, the lips may start to bleed. The pigment does not stay on the lips either.
Microblade ink pigments
Ink pigments should be diverse enough to make microblade available to customers of all colors and skin types.
These are some properties of organic inks:
Several shades
No harmful chemicals
All natural ingredients
Faster skin absorption
Faster healing time
Does not fade to blue or green like traditional ink pigments
Topical numbing agent
Topical numbing agents enable clients to have a painless microblading experience. Not only that, but microblading is nearly impossible without anesthesia. Without anesthesia, microblading is too painful for clients.
Organic Permanent Makeup's numbing system has two steps: one is to numb the gel before surgery, and one is during surgery.
A two-step system like this ensures that clients experience no pain at all during surgery.
Other important tools
Gloves. Gloves protect you and your customers from microbes. It is important to store more than one type of glove in your practice. A large percentage of people are allergic to latex, so wearing non-latex gloves is essential for customer safety.
Face shield. The mask allows you to move close to the client's face without endangering any of your health. Note that you will need to change gloves and masks for each client you work with.
Proper garbage bags. Safety should be one of your top priorities. Always have enough disposal bags on hand. Always dispose of gloves, face shields and needles separately from normal waste.
The above introduces the tools and equipment of micro blade for you. If you want to buy microblade tools or ink, please
contact us
.
Charming Tattoo is a professional
custom microblades and pigments manufacturer
. We adhere to the policy of R&D innovation and quality first. In order to control quality and color difference, we implement various quantifiable data indicators to ensure that each batch of products in the hands of customers is matched and has the same standard. The company has certificates issued by various international authorities such as CE, RESAP, ISO9001, SGS, MSDS, REACH, GAMMA RAY, etc. to ensure product quality.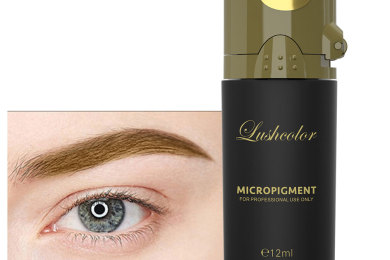 Backgroud colour is a cool gray color, suitable for clients who has gray or salt and pepper natural hair.
Permanent makeup kit specially designed for advanced technicians as well as trainers.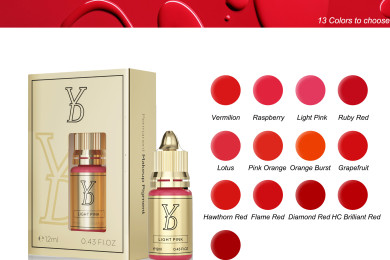 This pigment only for machines.