Advantages of Microblading
Share
Issue Time

2022/09/06
Summary
Microblading is a non-invasive treatment that refreshes thin, light, and uneven brows. You might be wondering, what are the advantages of microblading? Read this article to learn about the benefits of microblading.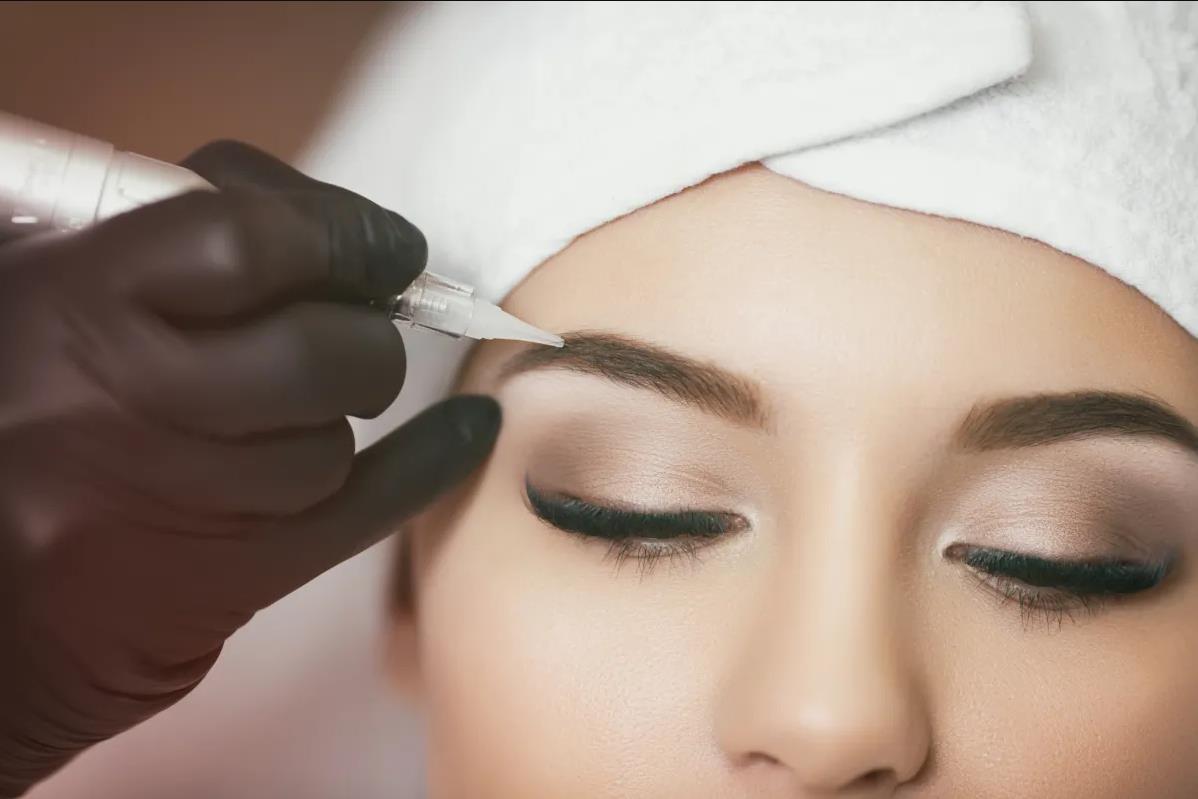 Microblading is a non-invasive treatment that refreshes thin, light, and uneven brows.
If you've ever been jealous of thick brows and wondered how your favorite celebrity or socialite got such a perfect brow look, chances are they've got microblading done.
So, you might be thinking, what are the advantages of microblading? Read this article to learn what you need to know before booking your microblading appointment.
In a nutshell - what are microblades?
Brow tattoo treatments are done manually using a
microblade tool
(a blade made up of several thin needles) that makes fine incisions in the skin and mimics the look of natural eyebrows. Microblading artists can mimic the length, color, thickness, and shape of the eyebrows that best suit the client's characteristics.
This is not a permanent tattoo of the - and it will fade over time, and you can refill the microblade paint to prolong it.
Advantages of microblading
Microblading is a permanent eyebrow tattoo treatment, but it will fade over time. Fading depends on many factors, such as your skin type and lifestyle, but most importantly, how strictly you follow the follow-up care routine prescribed by the technician.
Micro scrapers have many benefits, but the most important is that it saves you time and money, gives you long-lasting results, are waterproof, and are great for covering up scars. Let's explain in more detail:
It saves time and money
Microblading is a real-time saver when it comes to applying makeup since you no longer need brow products.
Not only will this speed up your morning routine, but it will also save you the expense of some brow products and makeup remover. Another bonus is that if you're not particularly good at brows in the first place, you won't have to struggle with shaping your brows anymore.
Lasting results
If you dream of having flawless brows that last for months or even years, microblading can do it for you. With a proper aftercare routine and regular grooming, the microblading effect can last up to 18 months or more.
You'll have waterproof brows
If you have sparse brows, you know that wearing brow products on a hot summer day is not a good idea.
You no longer have to worry about sweating or getting your brows wet when your brows are microblade. You can finally enjoy swimming and diving without smudging your brows.
Great for covering scars or fighting hair loss
Microblading can make scars in the brow area look less prominent. It is also a good option for people who have lost their eyebrows due to cancer treatment or hair loss. It's a great way to get a natural finish and regain your confidence.
So, is microblading a good option for you?
Getting a PMU shouldn't be an impulsive decision and you should consider the pros and cons of microblading before getting one.
Microblading is a great idea for anyone who wants to save some time when applying makeup or just isn't skilled enough to make their brows look even. This is a useful treatment for people with brow hair loss or those with naturally thin and thin brows.
If you have normal to dry skin, you should be able to enjoy all the benefits of microblading and achieve the brow look you've always dreamed of.
However, if you have oily skin, microblading is not a good option for you. Instead, opt for machine brow treatments like powder brows and nano brows as the results last longer and are more suitable for sensitive and oily skin types.
The above briefly describes the advantages of microblade, if you want to buy microblade tools, please
contact us
.
Charming Tattoo is a professional
custom microblade tools and ink manufacturer
. Our R&D engineers have 20 years of experience in the development of permanent makeup inks and micro-scratch pigments. We have professional production equipment and a 100,000-level dust-free workshop in line with ISO9001 standards. We provide the professional product, packaging, and post-design, as well as professional pigment knowledge support. In order to achieve a win-win situation, our company has formulated a policy to protect customer privacy.