What is Microblading and Why is It So Good?
Share
Issue Time

2022/09/15
Summary
If you want to wake up with flawless brows without worrying about them falling out after a shower or swim, getting your brows microblading might be a good idea. Let's dig a little deeper.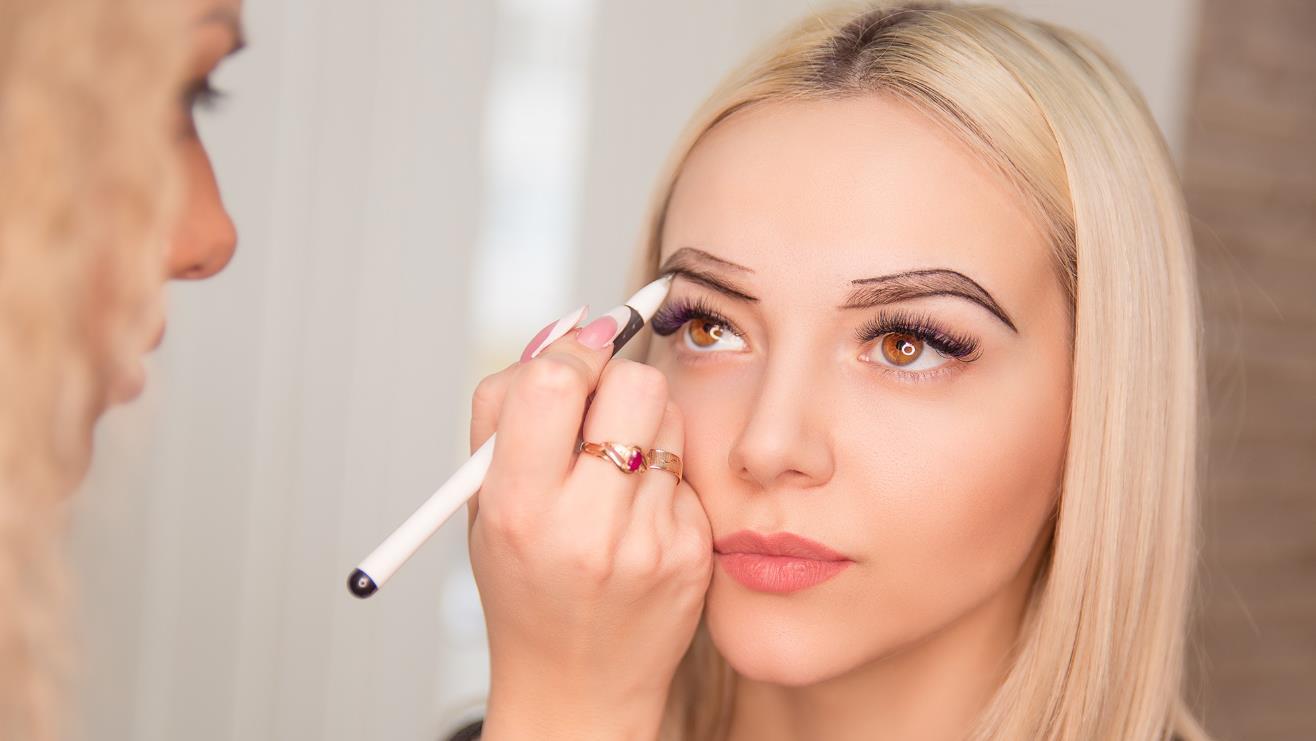 Many people laud microblading as the perfect way to enhance brows, especially if they are sparse, patchy, and uneven. If you want to wake up with flawless brows without worrying about them falling out after a shower or swim, getting your brows microblading might be a good idea.
But first, you need to understand what microblading is and the problems that come with it. So let's dig a little deeper.
What are microblades?
Microblading is a form of eyebrow tattoo, so you might think it will stay on your face forever. No, microblading works differently than traditional body tattoos.
Delicate
micro-blade tools
with fine needles are used to insert natural pigments into the superficial layers of the skin. The paint doesn't stay there forever, it starts to fade after a while.
Microblades are not permanent
Microblading is semi-permanent and usually lasts 1.5-2 years, but everyone's lifespan is different. For example, people with oily skin may notice that their microblading eyebrows start to fade faster, while others can still have fine microblading after 2 years.
Maybe a little uncomfortable
We must admit that scratching your skin's surface with a blade sounds painful. The level of pain during microblading varies from person to person. Some claim it's not painful at all, while those with super sensitive skin find the treatment almost unbearable.
Microblading artists use numbing solutions to numb the area and reduce pain, so on average, most people find microblading to be only slightly uncomfortable.
Microblading aftercare really matters
If you plan to microblade your brows, you must not forget the importance of aftercare. If not handled properly, it can ruin the entire process! You wash your brows improperly and your microblades are gone! If you pick a scab, the pigment will fall off! So, follow the aftermath rules!
You need a touch-up
Think of Microblading as a two-part program. The first grooming appointment is mandatory. It is done 6-8 weeks after the initial treatment, once the healing process is complete.
If there are any patches after healing, your microblade artist will fill in the patches and make any necessary corrections.
Not everyone can have microblades
Microblading is not suitable for the following people:
Have diabetes
Have a serious medical condition such as cancer, epilepsy, or an autoimmune disease
Suffering from any bleeding disorder
Use of blood thinners
Have a viral infection or disease
Undergoing chemotherapy
Skin irritation or psoriasis near the treatment area
If you fall into any of these categories or have a similar condition, check with your doctor to see if microblading is safe for you.
Microblades can be removed
If you are not satisfied with your microblading during the healing period, you should wait until it is over. Only then can you judge whether your eyebrows look good or not. They will not be as dark as after treatment and the pigment will fade. If you still hate your new look, you can remove or tone down the microblading.
Microblading is low maintenance, not maintenance free
As we said, it's semi-permanent, which means the pigment will start to fade after a year or two, depending on your skin type.
It will also fade quickly if exposed to constant sunlight and water. Therefore, you need to book a color-lifting touch-up to add more pigment and make it last longer.
Are microblades a good idea?
Now that we've explained what micro shaving is, you can see that this brow enhancement method is so popular because it gives your brows shape, density, and fullness, yet still looks natural.
Best of all, it's waterproof and sweatproof. Many claims that the biggest advantage of microblading is that their new eyebrows improve their appearance, which in turn boosts their confidence. They said it was a life-changing decision.
The above briefly introduces several common problems of microblade. If you want to buy microblade tools, please
contact us
.
Charming Tattoo is a professional
custom microblade tools and paints manufacturer
. Our R&D engineers have 20 years of experience developing permanent makeup inks and micro-scratch pigments. We have professional production equipment and a 100,000-level dust-free workshop in line with ISO9001 standards. We provide professional product, packaging, and post-design, as well as professional pigment knowledge support.