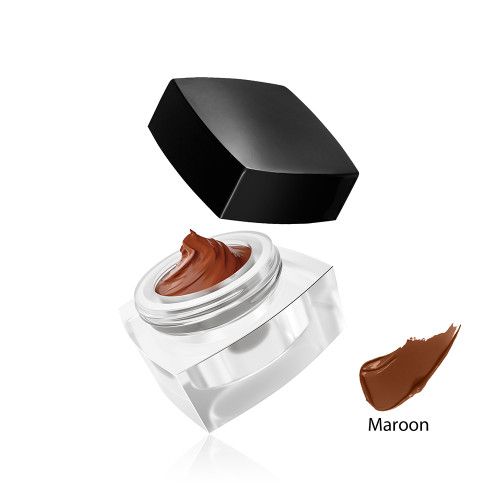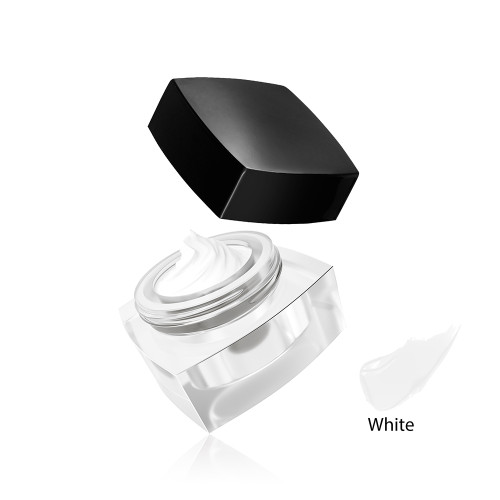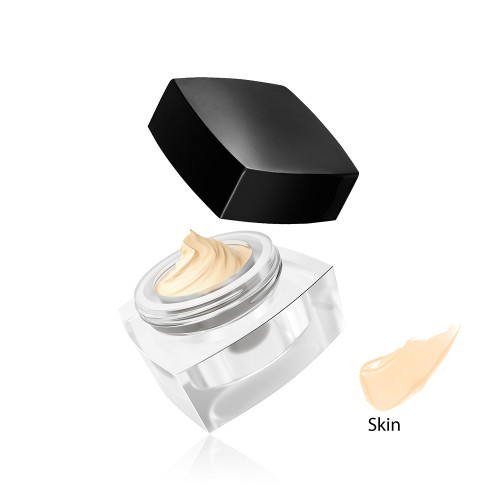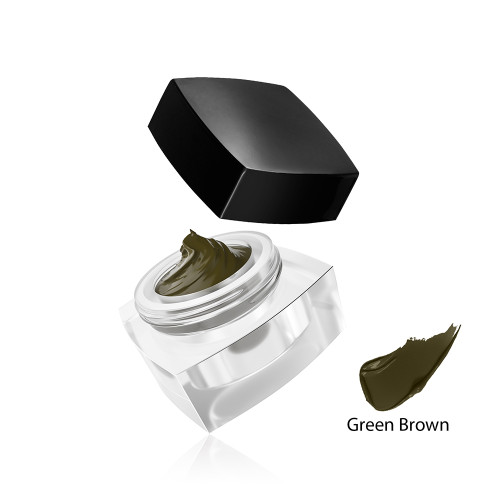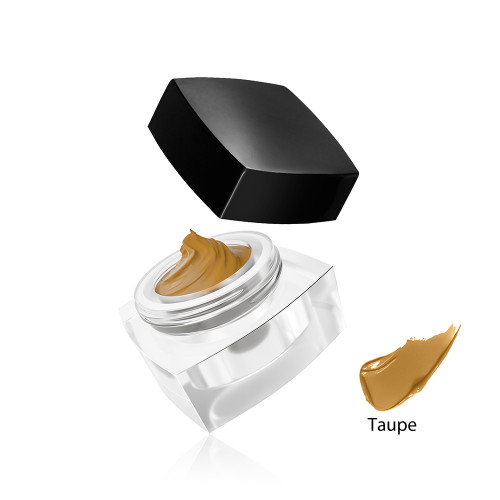 Lushcolor Change Gray Blue Brows Permanent Makeup Microblading Tattoo Cream Pigments
Item specifics
Color

MAROON
Ingredient

Aqua, Glycerin, Propylene Glycol, Witch Hazel
Standard

ResAP2008, MSDS, CE
Service

Private label, bulk wholesale, sample
Properties

This product is oil-based and use for manual pen
Description
Lushcolor Change Gray Blue Brows Permanent Makeup Microblading Tattoo Cream Pigments
Description:
Microblading Cream Pigment is a type of paste used for eyebrow skills only. It's high concentrated. Used only with the blades. Elegant hairlike lines will come with each drawing. If you like microblading, cream is the best choice.

GREEN BROWN: For revamping red brows.
MAROON: Warm tone, suitable for brows with bluish and grayish brows.
TAUPE: Suitable for color change and eyebrow modification, it has the effect of stabilizing pigment and preventing redness.
SKIN: A colorless, used to adjust the darkness of other colors, suitable for brow and lip coverage.
WHITE: Belongs to the colorless series, used to adjust the depth of other colors, suitable for covering, and can also be used for partial color toning
BLACK 9138 Bright Black: Cool shade for darker skin tones with eyeliner and eyelash toning.

BLACK BROWN: Cool shade, suitable for people with darker brows and darker skin tones.
DARK BROWN: Cool tones, suitable for people with neutral personality and normal skin tone.
LIGHT BROWN: For those with sparse and faded eyebrows. Suitable for people of middle age or above.
BROWN: Warm tone suitable for fair-skinned and ruddy girls in their 20s.
DARK ASH BROWN: Cool tone, suitable for darker brows, yellowish skin tone
ASH BROWN: Cool tone, suitable for people with sparse eyebrows, white skin, and gray eyebrows
LIGHT ASH BROWN: Cool color, the color is lighter, the color is gray, suitable for primer or color matching.
Specification:
Name: LUSHCOLOR CREAM EYEBROWS PIGMENTS (For Microblading ONLY)
Item Code: CTPM001C
Color: BLACK/BLACK BROWN/DARK BROWN//LIGHT BROWN/BROWN/DARK ASH BROWN/ASH BROWN/LIGHT ASH/BROWN/GRAY/ORANGE/BRUNET BROWN/DEEP BROWN/DREAM BROWN
Ingredients: Aqua, Glycerin, Propylene Glycol, Isopropyl Alcohol, Witch Hazel.
Standard: 5ML/BOTTLE
Packaging:Box
Certificate: CE, Test Report, MSDS for each color can be offered.
Advantages:
1.Adopt with pure plant materials, do not contain metal ingredient
2.The quality has reached medical standard
3.Original material permanent makeup cream was from United States
4.18 kinds of colors, suitable for different skins
5.Never change color or fade
6.Can be for lip and eyebrow permanent make up tattoo
7.Small and thick package can prevent damage in transportation
8.With Titanium dioxide, can reduce the discoloration caused by Ultraviolet(uv)
9.Inorganic pigment, viscous paste, suitable for manual pen use
10.High concentration, strong viscosity, high color rendering rate.
Usage:
Shake well before use.
How do you choose the right pigment for microblading?
Color for lip microblading pigment can also be determined based on the warmth (tone) of a client's skin. The three main categories are: pale and rosy, olive and tan, or deep-hued and dark. Depending on these warmth levels, your ideal eyebrow color can be determined by a color palette.
The principle of cold and warm color has a close relationship with semi-permanent tattoo.
Permanent Makeup artists, have you experienced a problem: the same color is done on the practice skin but not the same color on the skin? Why does the eyebrows turn red and gray when the scab is gone in the late stage?
This is because the human skin is not a piece of white paper. The colorants we use are also cold and warm, and the skin is also warm and cold, so we have to consider these factors when we match colors.
Human skin color can be divided into two levels:
Skin color (deep, light)
Tone (warm, cold)
Warm color:
Warm-colored people's body color is mainly yellow.
The skin is mostly ivory, golden yellow.
Cold colors :
The body color of the Cold color is mainly blue.
The skin is mostly pink, blue, dark purple and taupe。
Skin tone test method:
Method 1: Check your blood vessels. The color of the blood vessels can be seen through the skin around the wrists, elbows, and temples.
1. If your blood vessels are olive or green, then you are a warm-toned complexion.
2. If your blood vessels are obviously blue, then your skin tone is Cold.
3. If you can't tell the difference, then it's very likely that you have both, which is a midtone.
Skin tone test method
Method 2: Picture testing.
Put your hand on the picture on the right. If the skin is close to the skin color on the right side, you are warm.
If it is closer to the pink on the left, you are a cold color.
Skin tone test method
Method 3: Skin reaction to sunlight.
Look at the reaction of your skin after sun exposure. People with a cold complexion are easily sunburned, while people with a warm complexion are not prone to sunburn, but are prone to tanning.
Other methods include: gold and silver jewelry testing, white paper testing, and more.
Now we can identify the color of the customer's skin. How do we choose a color that suits the customer?
We need to know the warmth of the color we use. First we need to know the base of our colors.
Every pigment brand should have warm color, cold color, and neutral color. But many brands and distributors don't know much about the knowledge of the colors. So the eyebrows turn to red and blue easily.
We use red translucent film to represent warm skin and blue translucent film to represent cold skin
Cold tones + cold colors = gray, dark, blue!
Warm-toned skin + warm color = reddish!
Eyebrow color = pigment color + skin color + skin tone!